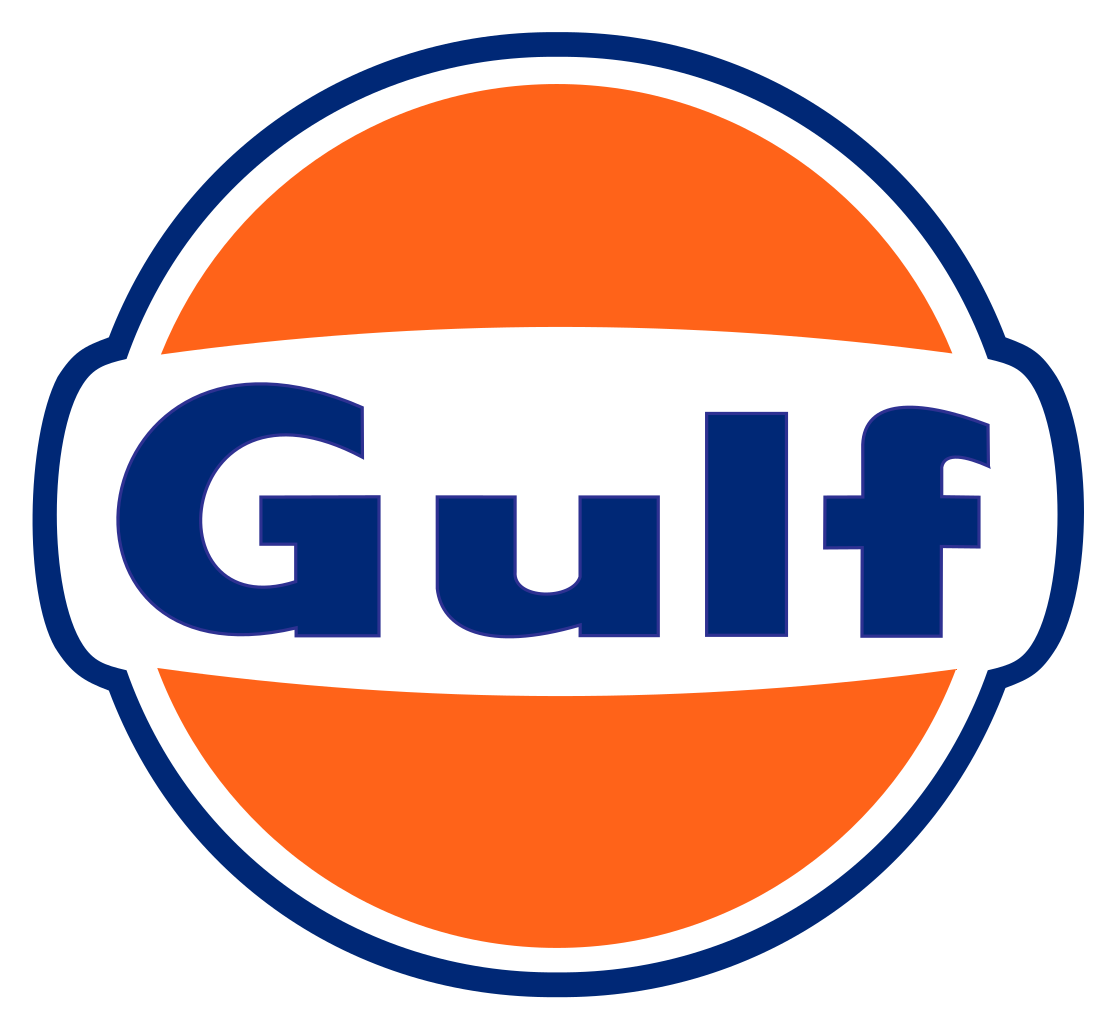 น้ำมันเครื่อง Gulf Syntrac 4T ( 5w-40 )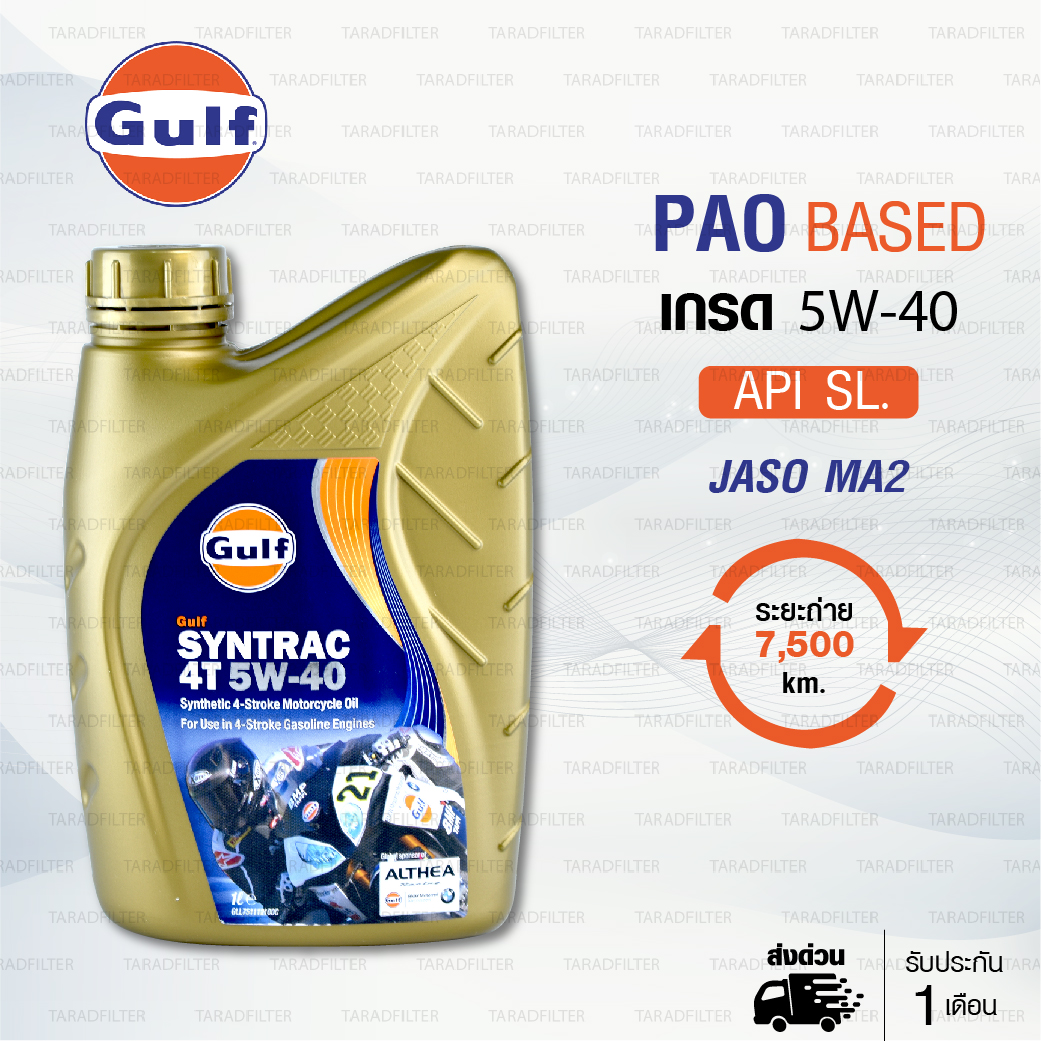 | | |
| --- | --- |
| ประเภทน้ำมัน : | Group IV  ( PAO BASED ) |
| มาตรฐาน : | SAE : 5w-40 / API : SL / JASO MA2 |
| ความจุ : | 1 ลิตร ( จำนวน 1 ขวด ) |
| ระยะถ่าย : | 7,500 Km |
| รับประกัน : | 1 เดือน |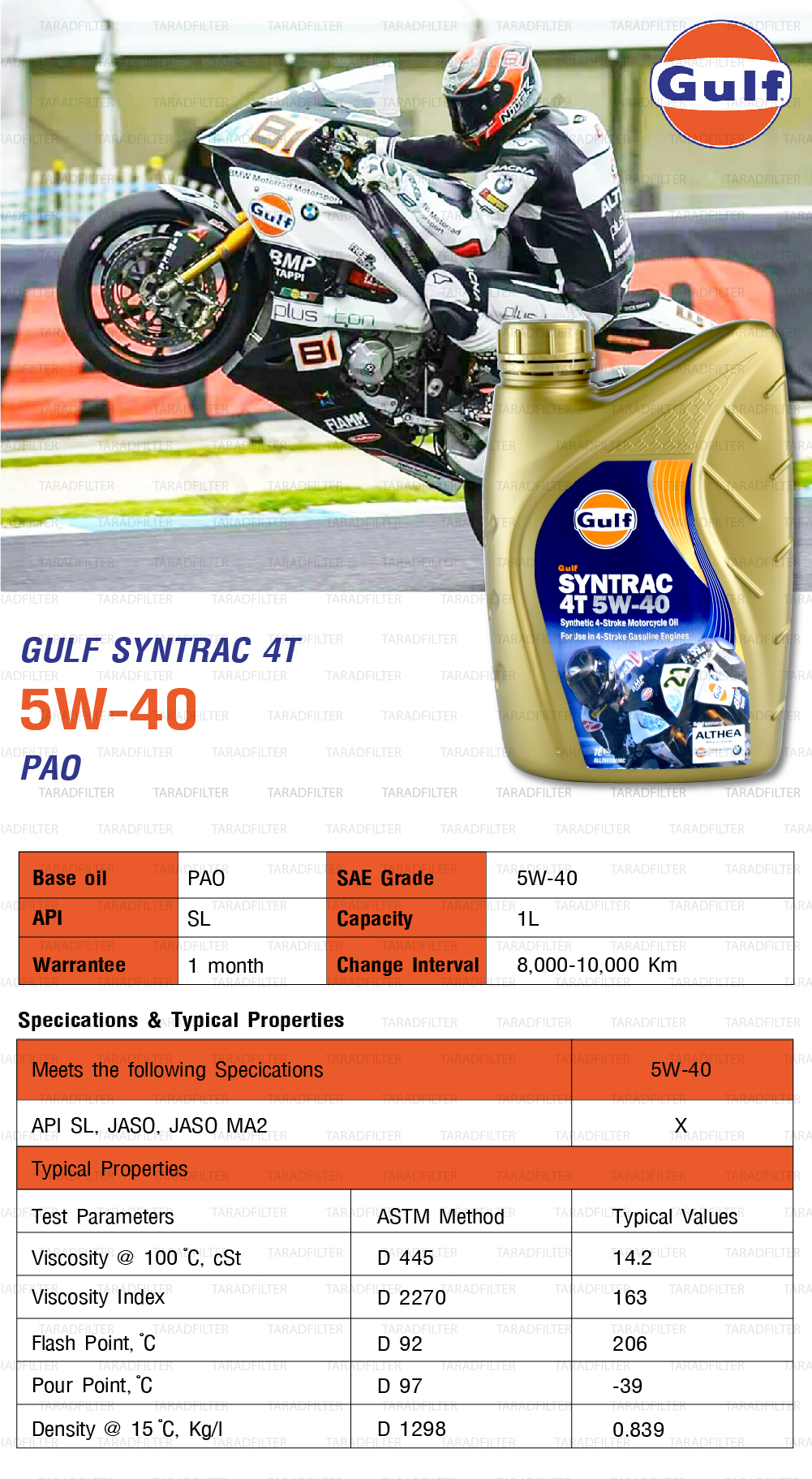 Gulf SYNTRAC 4T
Gulf Syntrac 4T 5W-40 is a high quality synthetic 4-stroke gasoline engine oil developed

specifically to meet the special requirements of modern air cooled 4-stroke motorcycles.

Gulf Syntrac 4T 5W-40 provides the highest levels of protection to engine,

gear box and wet clutchused in 4-stroke motorcycles stopping harmful deposit formation.

Eliminates clutch slippage and improves drivability of the motorcycle.

This product is made using virgin base oil.

Race Team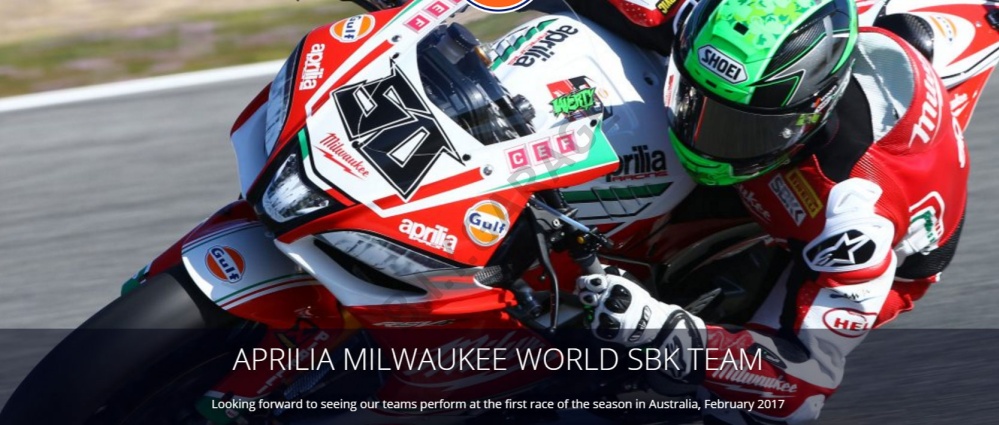 งานแข่งวันที่ 10-12 มีนาคม 2560 ที่บุรีรัมย์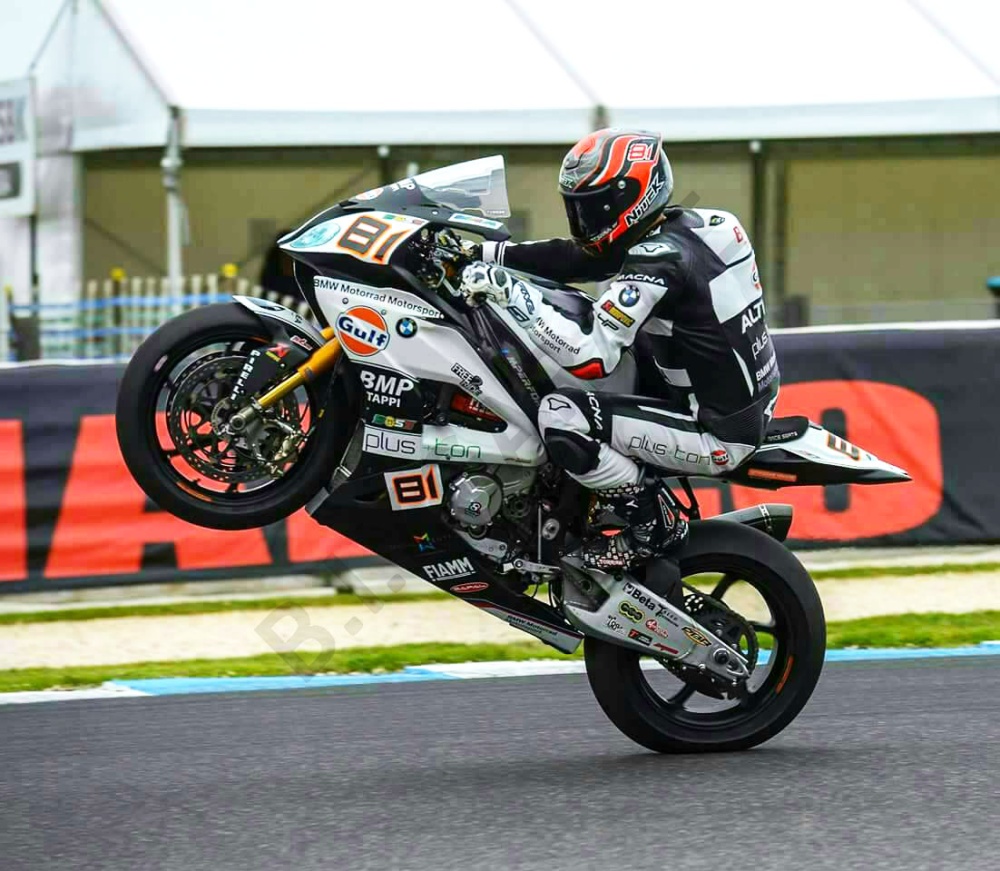 Features & Benefits
✔️ Outstanding thermo-oxidative stability minimises deposits and controls oil thickening facilitating extended engine and oil life
✔️ Exceptional antiwear properties protect vital engine and gear components leading to reduced maintenance costs
✔️ Controlled frictional properties eliminate clutch slippage leading to increased power/ fuel economy and improves drivability
✔️ Special detergents/ dispersants used in this oil ensure cleaner pistons leading to faster heat dissipation and longer engine life
✔️ Excellent shear stability maintains viscosity under high temperature-high shear environment and provides improved wear protection
✔️ Outstanding low temperature properties enable easy starting at low ambient temperatures and ensure effective lubrication and wear protection at start up
✔️ Low volatility characteristics reduce oil consumption and hydrocarbon pollution
✔️ Effective rust and corrosion inhibition property ensures longer life of critical engine components
Applications
✔️ Recommended for advanced 4-stroke gasoline engines in high performance motorcycles of leading global manufacturers operating in wide range of ambient temperatures